Darood Shareef Benefits: The Power of Salawat on Prophet Muhammad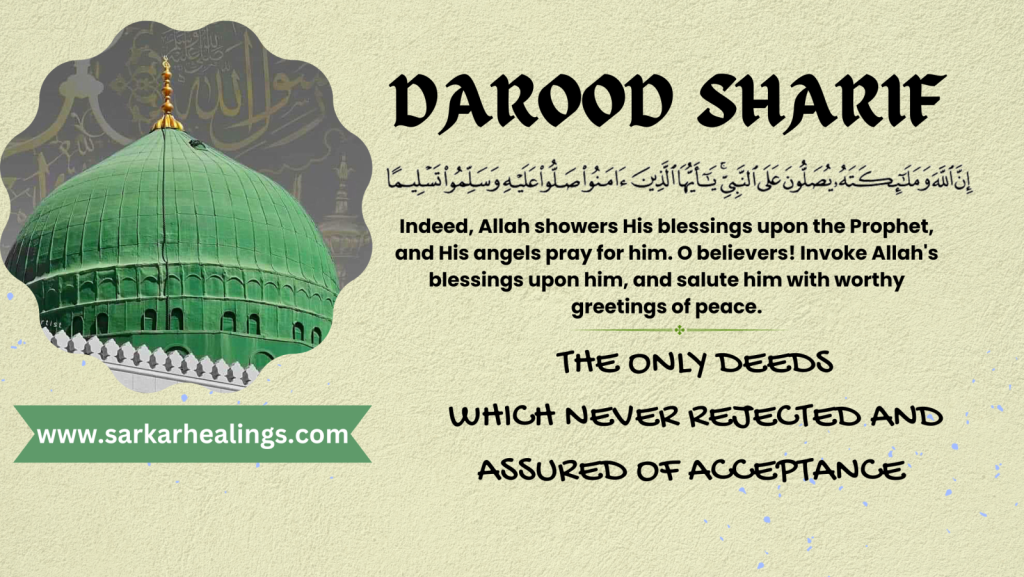 Darood Shareef Benefits: The Power of Salawat on Prophet Muhammad
Benefits of Darood Shareef: A Profound Practice of Salawat on Prophet Muhammad (Sallal Laahu Alaihi Wasallam)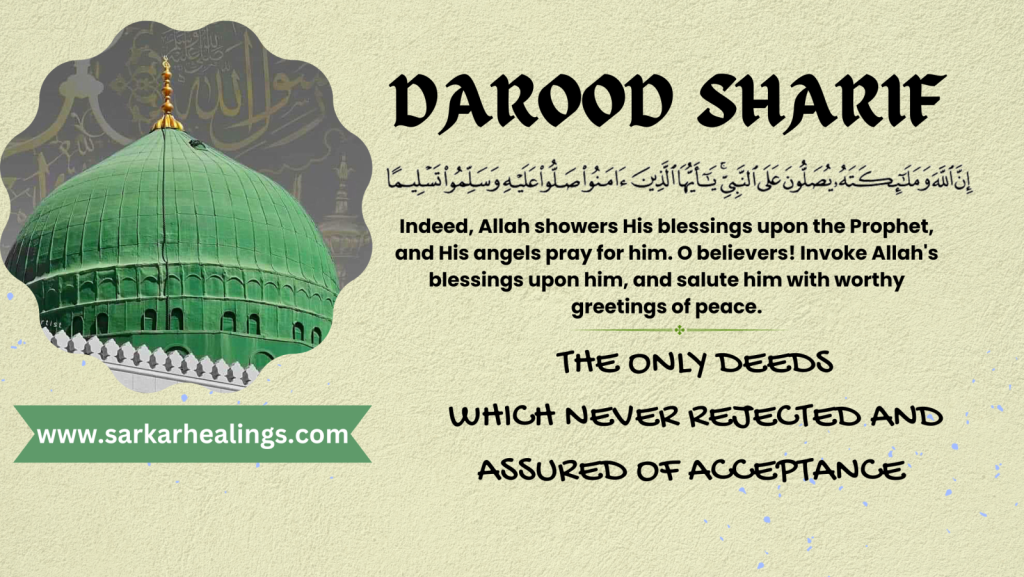 Darood Shareef, also known as Salawat, holds a special place in the hearts of Muslims worldwide. This practice involves sending blessings upon the beloved Prophet Muhammad (peace be upon him) and has numerous spiritual benefits. In this comprehensive article, we delve into the profound significance of Darood Shareef, its advantages, and why it's considered a powerful act of worship.
Understanding Darood Shareef
Before we explore its benefits, it's essential to understand what Darood Shareef is. Darood Shareef is a form of supplication in Islam where believers send blessings and salutations upon the Prophet Muhammad (peace be upon him). The practice involves invoking Allah's mercy and blessings upon the Prophet, his family, and his companions.
The Profound Benefits of Darood Shareef
Spiritual Elevation: One of the most significant benefits of reciting Darood Shareef is the elevation of one's spiritual status. It is a means of drawing closer to Allah and seeking His divine favor. The act of sending blessings upon the Prophet is a manifestation of love and devotion, resulting in increased spirituality.
Intercession on the Day of Judgment: Islamic tradition teaches that the Prophet Muhammad (peace be upon him) will intercede on behalf of those who regularly send blessings upon him. By reciting Darood Shareef, believers hope to attain his intercession on the Day of Judgment, which can lead to forgiveness and salvation.
Protection and Blessings: Darood Shareef is believed to offer protection from calamities and difficulties. It is a source of divine blessings that encompass various aspects of life, including health, family, and sustenance. Believers seek Allah's protection and blessings through this practice.
Sins Are Forgiven: Engaging in the regular recitation of Darood Shareef is a means of seeking forgiveness for one's sins. Muslims acknowledge their shortcomings and implore Allah for His mercy and pardon.
Unity and Love: The practice of sending blessings upon the Prophet fosters a sense of unity and love among Muslims. It is a shared act of devotion that transcends borders and unites believers worldwide.
Incorporating Darood Shareef into Daily Life
Regular Recitation: Make it a habit to recite Durood Shareef, or Salawat, daily, especially during moments of reflection and devotion. The more frequently you send blessings upon the Prophet, the greater the spiritual rewards.
In Times of Need: When facing challenges, difficulties, or important decisions, recite Durood Shareef, or Salawat, with the belief that invoking the Prophet's name can bring about positive outcomes.
Teaching Tradition: Pass down the practice of reciting Durood Shareef, or Salawat, to younger generations, emphasizing its importance in Islamic tradition. Encourage your family members to engage in this beautiful act of worship.
Community Gatherings: In gatherings or gatherings of remembrance (Mehfil-e-Zikr), collectively recite Darood Shareef to strengthen the bonds of brotherhood and spirituality. This communal practice enhances the sense of unity among believers.
Conclusion
Durood Shareef, or Salawat, is a deeply cherished practice among Muslims. Beyond its spiritual benefits, it serves as a powerful reminder of the love and reverence Muslims hold for the Prophet Muhammad (peace be upon him). By regularly sending blessings upon him, believers not only draw closer to Allah but also strengthen their connection to the exemplary life and teachings of the final messenger. May our hearts be filled with love and devotion as we continue to send blessings upon the chosen one, Muhammad (peace be upon him).
Start your spiritual journey with the profound practice of Durood Shareef today, and witness the transformative power it brings into your life.
Salawat
salat; also referred to as divine blessings on Muhammad,
durood
shareef or
durood
-e-Ibrahim) or
Durood
(Persian/Urdu: دُرُوْد) is an Islamic complimentary