Powerful Dua Dhikr of ALLAH for All Problems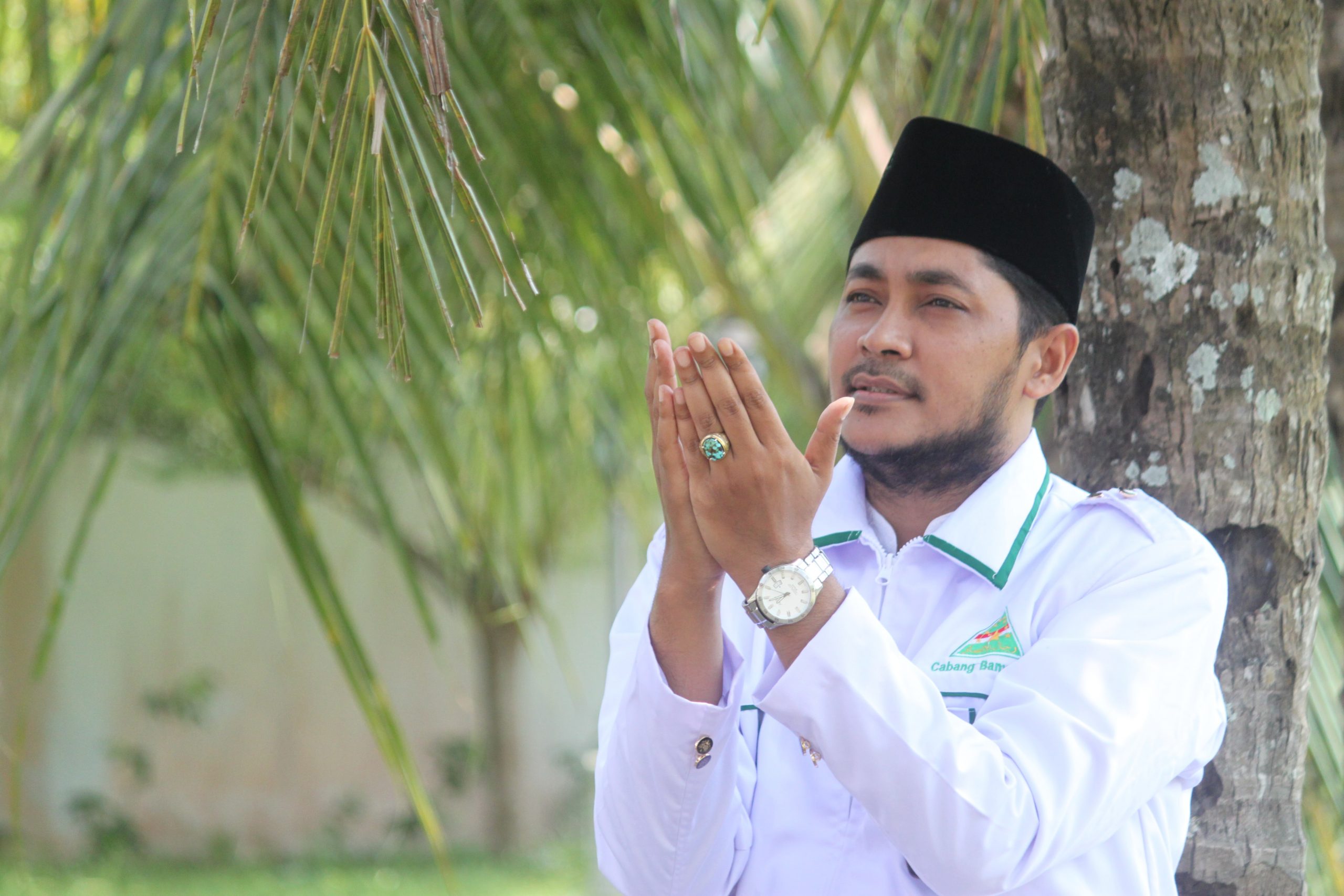 Powerful Dua Dhikr of ALLAH for All Problems
In the Name of Allah the Most Beneficial, the Most Merciful
Calling upon Allah (SWT) for His help and mercy using His Blessed names and attributes have been mentioned in many verses of the Noble Quran and even in the hadith of our Prophet SAW. Allah (SWT) states in the Holy Quran : "And to Allah belongs the Beautiful Names, so call upon Him by these Names." (Al-Araf, 7:180), furthermore, our Prophet SAW himself used to call Allah by ALL His Names: "O Allah, I invoke You with all of Your beautiful Names."[Ibn Maja and Imam Malik in his Muwatta].
This wird /dua/ wazifa contains many blessed and powerful names of Allah SWT and can be used for fulfill any legitimate purpose and if recited continuously, the reciter will see and experience numerous spiritual and physical blessings and benefits from Allah in this world and hereafter, Insha'Allah.
In today's fast-paced world, where challenges and difficulties seem to lurk around every corner, finding solace and strength becomes paramount. For those seeking spiritual support and guidance, the powerful Dua Dhikr of ALLAH (God) is a profound source of comfort and hope. In this article, we delve into the significance, meaning, and impact of this sacred practice that has provided solace to countless souls worldwide.
The Essence of Dua Dhikr
Dua Dhikr is a practice deeply rooted in Islamic tradition. It involves the recitation of prayers and supplications to seek Allah's assistance, guidance, and blessings during times of need and adversity. The word "Dua" itself translates to "supplication" or "invocation" and signifies the act of earnestly calling upon the Divine.
Connecting with the Divine
Dua Dhikr serves as a powerful means of connecting with Allah, establishing a direct line of communication between the believer and the Creator. It is a manifestation of faith and trust in the wisdom and benevolence of Allah. This spiritual practice is not confined to any specific time or place; rather, it can be invoked at any moment, fostering a continuous connection with the Divine.
Finding Comfort in Adversity
Life is replete with challenges, ranging from personal struggles to global crises. During these trying times, turning to Dua Dhikr can provide immense solace and strength. Believers draw upon the profound belief that Allah is the ultimate source of guidance and relief. By sincerely reciting these supplications, individuals find comfort in knowing that they are not alone in their struggles.

Powerful Dua E Isme Illahi
BISMILLAAHI ALLAHUMMA INNI ASALOKA (or 'A-OO-ZOBIKA) BI TAW-HE-DIKA YA AHADU WA BI JALAALIKA YA JALEELU WA BI IZZATIKA YA AZEEZU WA BI QUDRATIKA YA QADIRU WA BI HAMDIKA YA HAMEEDU WA BI AZMATIKA YA AZEEMU WA BI HIKMATIKA YA HAKEEMU WA BI HAQ-QHEKA YA HAQQU WA BI QUD-SIKA YA QUDDOOSU WA BI NOORIKA YA NOORU WA BI RAHMATIKA YA RAHEEMU WA BI AFWIKA YA AFUWWU WA BI FADHLIKA
YA RAHMAANU WA BI MANNIKA YA MANNAANU WA ALLAAHUMMA INNEE ASALOKA(or 'A-OO-ZOBIKA) BI ASMAAIKAL HUSNA WA SIFATIKAL AZEEMI! YA ALLAHU; YA BADI 'US SAMAA WAA TI WAL ARZ; YA HAYYU YA QAYYUM; YA ZAL JALALI WAL IKRAM ; UN-ZUR-E-LAYYA, UN-ZUR-E-LAYYA,UN-ZUR-E-LAYYA BI RAHMATIKA YA ARHAMAR RAHEMEEN;AMEEN. YA RABBIL 'A-LAMEEN

Meaning of Dua: In the Name of Allah, O Allah, I ask you (or I seek refuge with You) through Your Oneness, O The Only One and through Your Sublime Majesty, O The Sublime One and through Your Honour, O Noble One and through Your Power, O Most Powerful One and through Your Praises, O Most Praiseworthy One and through Your Greatness, O The Great One and through Your Wisdom,
O The Most Wise One and through Your Truth, O The Most Truthful One and through Your Holiness, O the Holy One and through Your Light, O The Light and through Your Mercy, O Most Merciful One and through Your Forgiveness, O The Most Forgiving One and through Your Grace, O The Most Gracious One and through Your Bestowal, O The Benefactor And O Allah, I ask of you (or I seek refuge with You) , by Your Beautiful Names and Your Magnificent/Great Attributes! O Allah,
O Originator of the heavens and the earth, O The Everliving, O The Self-subsisting, O Lord of Majesty, Bounty and Honour,Look towards us ! Look towards us ! Look towards us !through Your Mercy, O The Most Merciful of the Merciful. Ameen. O Rabb Of the Worlds.
NOTE: If one is using this Dua to treat Black Magic or Jinns or against Enemies, recite it by reading "A-OO-ZOBIKA" instead of "ASALOKA" at two places mentioned above.
Note: For every amal / Powerful Dua to be effective one must ensure that the amal is done by a Pious Muslim or the person doing the amal should ensure that:
His eating, drinking and living is not on unlawful /haram income.
One should stop all harm practices or sins like gambling, drinking, music, having dogs, pictures and musical instruments in house..etc and turn to Allah in complete repentance.
Before this amal is started, spend the day or night in reciting – Istagfaar and Darood in abundance.
For difficult cases, the preferred time to do this amal is during Thajjud after offering atleast 2 units of salatul Thajjud, this is the time during which Allah's mercy and blessings are the highest.

HOW TO DO THE AMAL—Powerful Dua
The Above Wird / Powerful Dua can be directly read any number of times and if any dua is made after it InshaALlah it will be accepted. The Wird can also be done in the following way..
Auzubillaah hi Mi-nash ShYataan Ir-rajeem BisMillaah Ir-Rah-maan Ir-Ra-heem -3x
Any Istiqfar -7x – easy one – 'Astaghfirullaahi wa 'atoobu e-lay-h
Zikar – LA ILAHA ILL ALLAH MUHAMMA DUR RASOOL-UL-LAAH Sallallaahu `Alayhi wa Sallam – 7x
Any Darood -7x – easy one – ALLAH humma Sali'ala Muhammad
Make An intention for the purpose for which you would be doing this dua/ wird/ amal as mentioned in step 8 below.
Recite "Dua E Isme Illahi" – 33x, 41x or more for difficult cases.
Recite any particular name or names of Allah (ISME ELAAHI) that servers your purpose the best continuously and repeatedly till you get tired / exhausted. Please read the below section "Isma Illahi for Specific Purpose" for reference.
Note: The name could be recited 'individually' like 'YA SHAAFI YA SHAAFI YA SHAAFI… 'or 'YA Allahu' can be added to the specific name before recitation like, 'YA Allahu YA SHAAFI YA Allahu YA SHAAFI…' or even two or more specific purpose names can be recited together like 'YA RASHÎDU YA-KHABIRU YA RASHÎDU YA-KHABIRU …' continuously.
Make a general dua 3x to 7x [Example: "YA ALLAHU YA MUMEETU Plz destroy and neutralize all the sihir, its items and its affects on me/MR XXX and protect me/MR XXX from all evil." or "YA ALLAHU YA SHAFI Plz cure me/MR XXX completely from this sickness and grant me/MR XXX good health."]
Any Darood -7x – easy one – ALLAH humma Sali'ala Muhammad
AMEEN. YA RABBIL 'A-LAMEEN
For spiritual or medical sickness, you can take a deep breath and blow 3x times on your hands and chest and rub them all over your body and/or blow 3x each into a few water bottles and/or olive oil or blackseed oil and the victim should drink the water and massage the oil on his body daily, the patient can also add some additional water to one glass of recited water and mix vinegar, juice of about 1 to 3 limes and about 7 to 11 crushed leaves of neem or bairee or beetal and bath with this mixture if needed. The recited water could be sprayed inside and around the house (except the bathroom) if necessary.
Repeat this Powerful Dua Amal daily with full faith and belief on Allah till your purpose or need is fulfilled.
The patient should recite the "Isma Illahi for Specific Purpose" as much as possible any time during the day or night.
Istighfar
every distress and provide for him from sources he could never expect".
powerful
–
duas
-for-forgiveness Seeking forgiveness has three conditions, with an additional
https://www.sarkarhealings.com/2023/08/29/spiritual-intelligence/