Powerful Ya Jabbaru Wazifa, Benefits of Zikrullah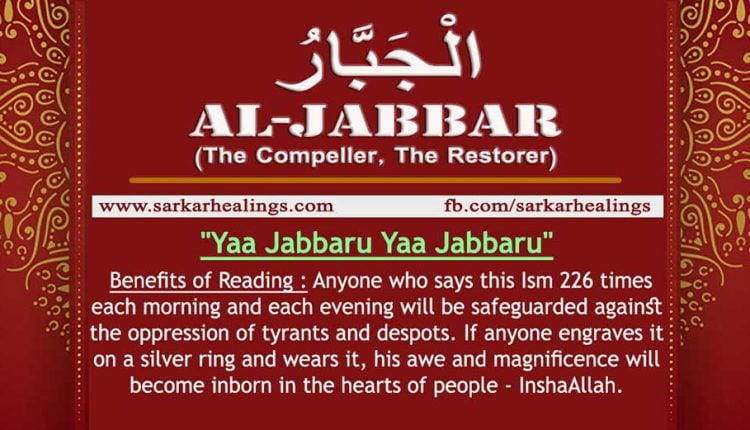 Powerful Ya Jabbaru Wazifa, Benefits of Zikrullah
The Restorer,  The Repairer,  The All-Compelling,  The Irresistible
The One who irresistibly restores all of creation to soundness and sufficiency.
The One who repairs, reforms and completes. The One who irresistibly compels things to be set aright.
The One who compels each and every thing according to divine will, yet is never compelled.
The One who is high, above all creation and utterly irresistible.
 
From the root j-b-r which has the following classical Arabic connotations:
to restore something to sound, right or good state
to bring back to normal, reform
to benefit, to confer a benefit
to be supreme, high, above all of creation
to be compelling, irresistible
This name is used in the Qur'ān. For example, see 59:23
The essence of the root j-b-r is the irresistible restoration of something, and the name al-Jabbār describes the nature of the One who is the ultimate restorer of the soundness, wholeness and righteousness of all things. For a human being, any claim to such irresistible power would be false pride and arrogance, but for Allāh it is simply the truth.
(Also written as al-jabbar, al-jabbaar, the Restorer: ya jabbar, ya jabaar, ya jabbaru)
Benefits: He who repeats this Name will not be compelled to do anything against his wishes, and will not be exposed to violence, severity or hardness.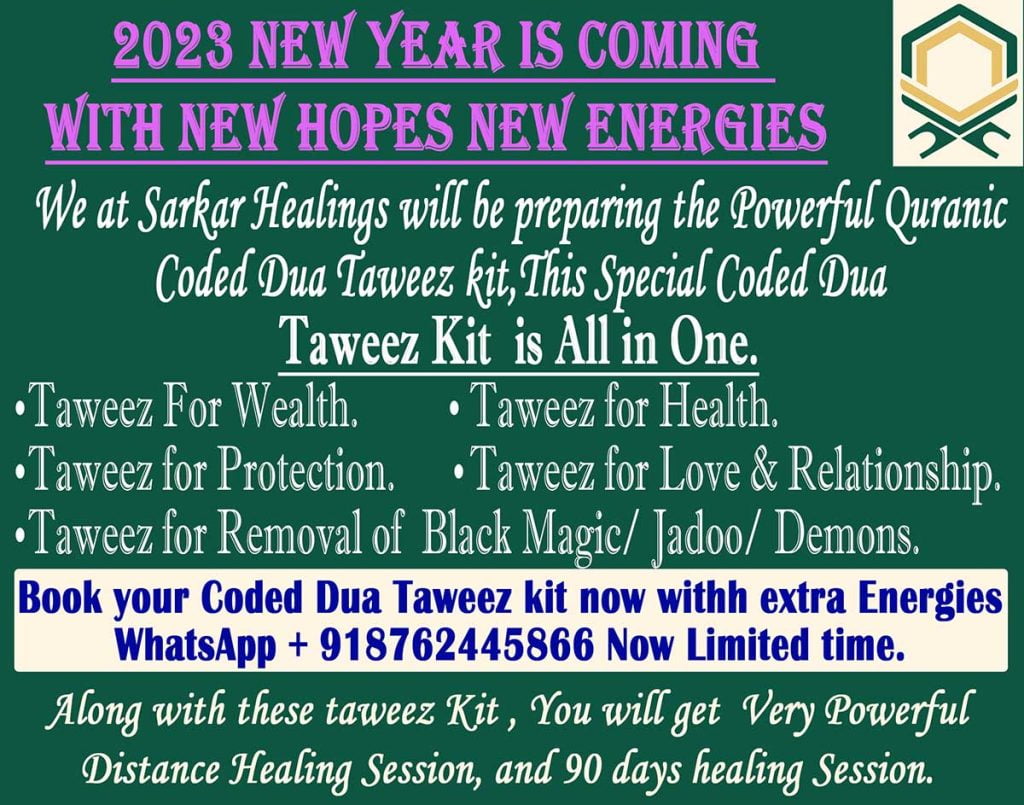 Wazifa Dua for Conceiving Baby Boy
It would be better if husband performs this wazifa. If there is any legible except the business then his wife can perform this wazifa;
There is no fix or special time and day, therefore, any time on any day a husband can perform this wazifa;
If you are not in ablution then perform an ablution;
Recite 'Bismillah hirRa'hmaan nirRa'heem' once;
Then recite this lovely name of ALLAH Ta'ala  ('Ya Jabbaru') 3000 times;
Then after reciting a blow on three cleansed almonds;
Let the wife eat one almond;
The husband should eat the remaining two almonds;
Then, have an intimate relationship with your wife;
Just do the exact process for 11 days continuously without any pause or break;
Insha ALLAH Azzawajal the parents will be rewarded with a pious baby boy soon, Ameen;
Every year offer a sacrifice (feast) of one he-goat on the Name of ALLAH Ta'ala and make any dish of it and let it be eaten by all (not non-muslims).
Those who want Taweez, Naqash of Ya Jabbaru Benefits, for any problem in life,can contact by email- sarkarhealing@gmail.com or WHATSAPP