Salat Ul Kusuf & 4 Remedies for Lunar Eclipse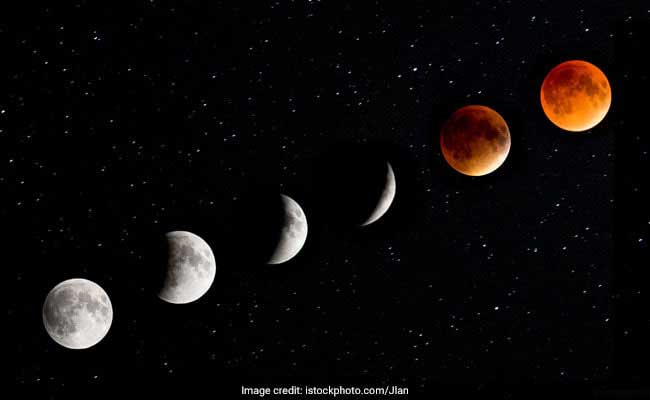 Salat Ul Kusuf & 4 Remedies for Lunar Eclipse
Salat Ul Kusuf is a prayer offered during a solar or lunar eclipse.
We Muslims recognize that everything is created and sustained by the Lord of the universe, Allah Almighty.
If we Read Holy Book Quran, It encourages us to look around observe, and reflect on the beauties and wonders of the natural world as signs of Allah's majesty. Various Verse/ ayat of Quran reminder about this …
And (Allah) is He Who created the night and the day, and (also) the sun and the moon. All (heavenly bodies) are continually floating fast in their respective orbits. (Quran 21:33)

In Another Verse of Quran, Chapter 55 Ayat 5, Says

The sun and the moon are rotating according to the configuration determined (by Him). (Quran 55:05)
Quran Tells about the planetary movements of sun and moon. If we see the timing of 5 Salah is calculated based on the Moon & Sun Movement, we cant ignore this aspect of life.
On coming 30th , A important event is happening the Galaxy, Lunar Eclipse ( Chand Grahan ) when the moon will be covered and no moon light will be visible various part of world. In India the starting time will be 17th morning 00.13 am, while the eclipse will reach its peak will 3.00 am .
We will see some remedies for both Solar and lunar eclipse.
During a solar or lunar eclipse, Our Beloved Prophet Muhammd SAW, told us to increase our Ibadath and, It is Wajib to pray the Salat al-Khusuf…..Yes it Wajib Salah to be offered whenever there is Either Solar/ lunar Eclipse.
This Lunar Eclipse will affect every person is different ways, Some Important things which you should not do during this Eclipse.
Pregnant Ladies must take extra care, don't go out and take care.

Don't start anything new Business/ work etc during this time, it might affect your financial situation.

Don't travel during this time.

Since moon has direct impact on mind, control your emotional.
In India, people will be able to witness this lunar eclipse starting from Midnight 12.13 am on 17 July. At 1.31 am, it will transition into a partial lunar eclipse and it will reach maximum eclipse at 3 am. Finally, the lunar eclipse will end at 5.47 am.
The entire lunar eclipse will be active for 5 hours and 34.
Quranic Remedies and Salat Ul Kusuf :
Salat Ul Kusuf Must be offered by all.
Those who need Special Talisman / Taweez made on this important planetary event, email us @ sarkarhealing@gmail.com or WhatsApp