What is Ashura Muharram and What happened on Ashura ?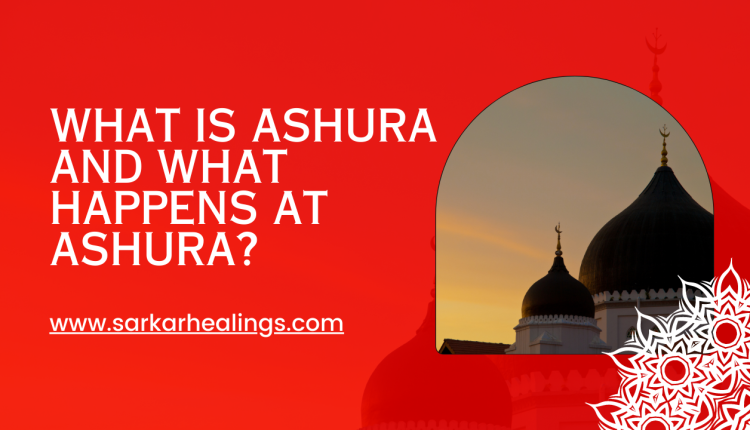 What is Ashura Muharram and What happened on Ashura ?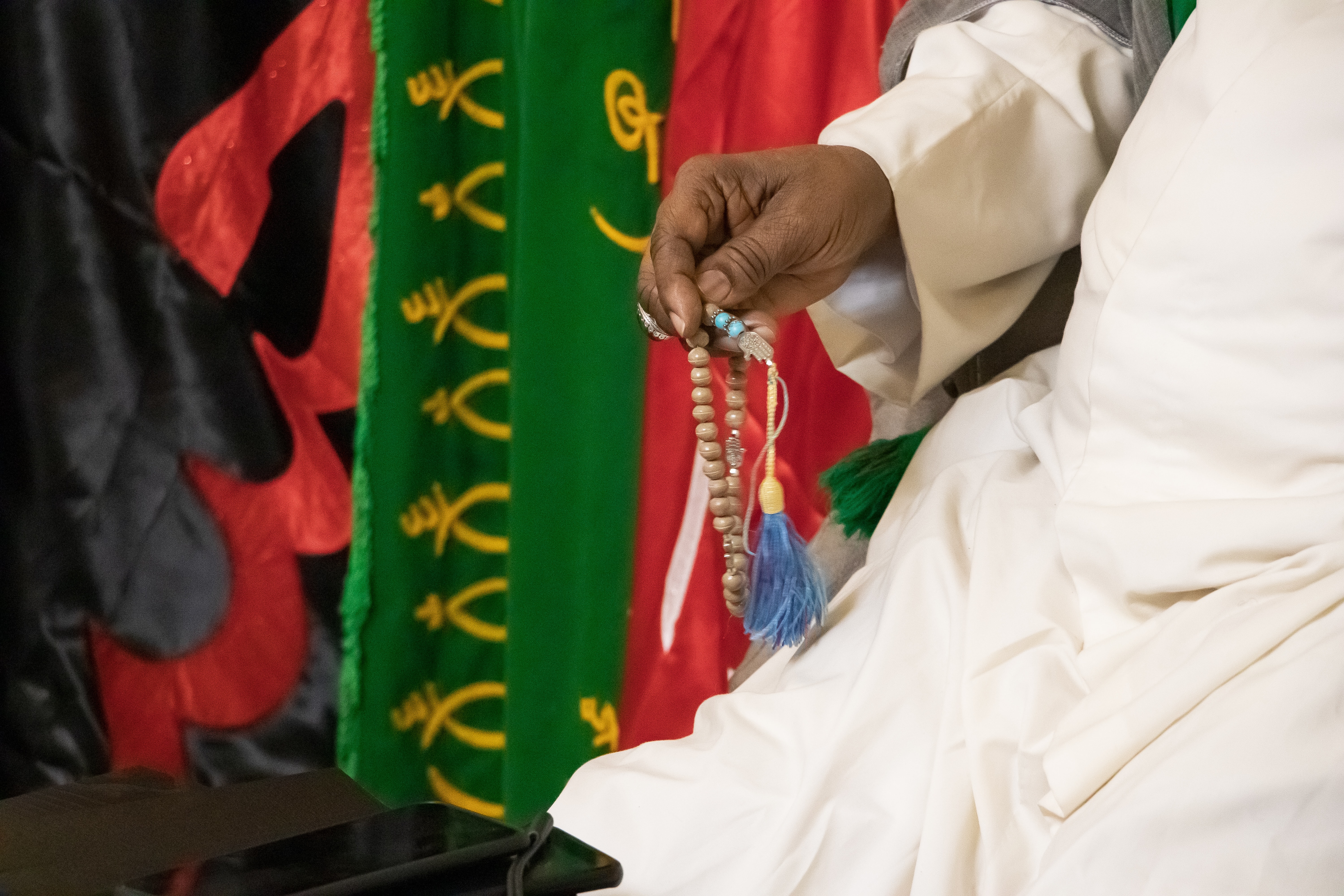 The root word for Aashura is Ashr meaning ten. There are a few reasons why this day is called Aashura.
1. This is the tenth day of Muharram thus called Ashura.
2. Ten days are given superiority and this is the tenth day.
3. On this day, Allah Ta'ala blessed ten Prophets with His chosen bounties.
What is Ashura?
There are many events which happen on the 10th of Muharram,
Sayyidina Adam alayhi 's-salaam Was Forgiven on Ashura
Sayyidina Nuh alayhi 's-salaam ship got safety on Ashura.
Sayyidina Ibrahim alayhi 's-salaam Saved from Fire on Day of Ashura.
Sayyidina Musa alayhi 's-salaam Sea Parted and the Nation Reached to Shore of Safety on Day of Ashura.
Sayyidina Isa alayhi 's-salaam Was Raised to Heaven on Ashura.
Our Beloved Prophet Sayyidina Muhammad sallallahu alayhi wa sallam Entered City of Lights on Ashura.
Worship on the Night Before Aashura
Hazrat Ali RadiyAllahu Anhu narrates that RasoolAllah Sallallahu Alaihi wa Sallam said, 'Whosoever revives the night before Aashura with his worship, Allah will make him live as long as He wishes.'
The Fasting of Ashura
The Prophet Muhammad (salalahaolalyhewassalam) Migrated To Madinah,sharif Found That The Jews Of Madinah Used To Fast On The 10th Day Of Muharram.They Said That it Was The Day On Which The Prophet Musa (Moses), Alaihe Salam, And His Followers Crossed The Red Sea Miraculously And The Pharaoh Was Drowned in its Waters. On Hearing This From The Jews, The Prophet, Sallallahu Alaihi Wassallam, Said,
" We Are More Closely Rotated To Musa, Alaihi Salam, Than You, "
…And Directed The Muslims To Fast On The Day Of 'Ashura'.
( Hadith-Abu Dawood)
" Observe The Fast Of Aashura And Oppose The Jews.Fast A Day Before it Or A Day After."
(Hadith : Baihaqi)
On the 9th and 10th of Muharram, one should fast. If it is not possible to fast on both days, then every effort should be made to fast on the 10th day of Muharram, as there is great reward for this fast. (Muslim Shareef).
1) RasoolAllah Sallallahu Alaihi wa Sallam said: 'Fast on the day of Aashura as this is the day when previous Prophets also fasted.' [Jame Sageer]
2) RasoolAllah Sallallahu Alaihi wa Sallam has said: 'Fast on the day of Aashura as i am certain that Allah forgives the sins of the previous year.' [Mishkat]
3) Hazrat Abu Qatadah RadiyAllahu Anhu narrates RasoolAllah Sallallahu Alaihi wa Sallam was asked about the fast of Aashura, he replied that this is compensation
for the sins of the previous year.' [Muslim Sharif)
Good Deeds on Ashura
The following are some of the desirable acts one should do on the day of Ashurah:
1. To observe fast on this day.
2. To give as much charity as you can afford.
3. To perform Nafl Salat prayers.
4. To recite Surah Ikhlas 1000 times.
5. To visit and be in the company of pious Ulema.
6. To place a hand of affection on an orphan's head.
7. To give generously to one's relatives.
8. To put surma in one's eyes.
9. To take a bath.
10. To cut one's nails.
11. To visit the sick.
12. To establish friendly ties with one's enemies.
13. To recite Dua-e- Ashurah.
14. To visit the shrines of Awliyas and the graves of Muslims.
Ashure ke din karne wale kaam:
1) Shab-e-Ashure ki nafil Namaz: Ashure ki raat me 4 rakaat nafil namaz iss tarteeb se padhe, Har rakaat me Sura-e-Fateha ke baad, Aayatul kursi ek baar aur Sura-e-Ikhlaas 3 baar padhe aur Namaaz se faarig hokar, 100 martaba Sura-e-Ikhlas padhe, Gunahoun se paak hoga aur jannat me behisaab niymatein milengi.
2) Ashure ke Roze: 9,10 ya 10,11 Muharram, 2 din ke roze rakhna chahiye aur agar na hosake tohAshure hi ke din Roza rakhe. Shahi Muslim me Abu Qadada Radiallaahu ta'ala anhu se marvi haiRasoolallah Swallallaahu alaihi wa sallam farmate hai ke " Mujhe Allah azzawajal per gumaan hai keAshure ka roza ek saal qabl ke gunah mitadeta hai".
3) Sadqa karna: Ashure ke din me 1 dirham ka sadqa 7 lakh dirham ke barabar hai.[Yani 1 rupiya sadqa karna 7 lakh rupiye ke barabar hai]
4) Risq me Us'at(Kushadgi): Jisne apne gharwalon aur Ahl-wa-Ayal per us'at ki Allah azzawajaluske poore saal me us'at aur barkat ata farmata hai.
5) Gusl karna: Jisne Ashure ke din Gusl kiya woh uss saal bimar hone se mehfuz rahega.
6) Surma lagana: Jisne Ashure ke din Surma lagaya woh uss saal Ankh dukhne se mehfuz rahega.
7) Mareez ki iyadat karna: Mareez ki iyaadat ko jana sunnath hai aur jo achchi tarha wazu karke sawabki niyyat se apne musalman bhai ki iyadat ko jaye toh jahannam se 60 baras ki raah door kardiya jayega.
8) Dushman se milaap karna: Sarkar-e-Madina Swallallaahu alaihi wa sallam ne farmaya,"Jo Shaks logon ke darmiyan sulah karega, Allah azzawajal uska mamilah durust farmadegaaur usse har kalima boolne per ek gulam azad karne ka sawab ata farmayega aurwoh jab lautega toh apne pichle gunahoun se magfirat ya fatah hokar lautega"
9) Dua-e-Ashura padhna: 10vi muharram ko Dua-e-Ashura padhne se umr me khair-o-barkat aurzindagi me falaah-o-niyamath hasil hogi.note: Dua-e-Ashura in arabi see attachment.10) Khichda pakana:
Ashure ke din Khichda pakana Hazrat-e-Nooh Alaihissalaam ki sunnath hai,Jab tufaan se naja'at pakar Hazrat-e- Nooh Alaihissalaam ki kashti joodi pahad per ruki toh Ashure ka din tha,Aap Alaihissalaam ne kashti me se tamaam anaaj ko baahar nikala, aur fool (bada matar), gehoun, joo, masoor,chana, chawal, pyaaz 7 qism ka galla maujood tha,
Aap Alaihissalaam ne unn saat cheezon ko ek hi handi me milakar pakaya tha.11) Ulama ki ziyarat karna aur Yateem bachchon ke sar per haath pherna: Hadis me hai, Jo shaks yateem ke sar per Allah azzawajalki raza ke liye haath pherta hai toh jitne baalon per uska haath guzrega har baal ke muqabil me uske liye nekiyan hai
Hazrat Abdullah bin Masood (Radi Allah Anhu), a Companion of the Holy Prophet Muhammad (Sall Allahu Alaihi wa Sallam) reports the following saying of the Messenger of Allah Ta'ala,
"Whosoever prepares ample food and drink for his family on this sacred day and delights in feeding them generously, Allah Ta'ala will increase His provisions for that year and place much blessings and good therein."
Imam Hussain (Radi Allah Anhu) and his companions were martyred on the tenth of this month.
Compassion Towards an Orphan
Allah's beloved Rasool Sallallahu Alaihi wa Sallam has said, 'Whosoever strokes the head of an orphan with his hands (loves him and attends to his needs) on the day of Aashura, then for every hair, Allah will raise the status of that person in Jannah. [Ghunyatut Taalibeen]
Rasulullah ( Sallallahu-Alayhi-Wasallam) said :
" One Who Generously Spends On His Family On The Day Of Aashora, Allah Will increase (his provision) For The Whole Year."
( Hadith : Baihaqi )
For any Spiritual Guidance contact wa.me/918762445866