Science of Distance Healing, Does it Work ?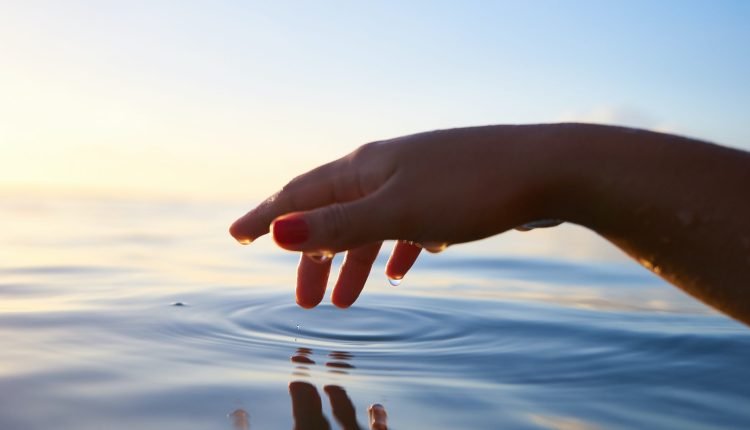 Science of Distance Healing
Here we provide some explanations the science of distance healing has a place in modern scientific thinking.
A well-designed study done in 2008 examined 36 couples. In 22 of these couples, one of the two people was a cancer patient. Three groups were created: In the first group consisting of twelve couples, the healthy person was trained to direct intention toward the patient and was asked to practice this for three months prior to the experiment.
This was referred to as the "trained" group. In the other 10 couples where one partner had cancer, the pair was tested before the partner was trained. They were called the "wait" group. Fourteen healthy couples received no training at all. They were called the "control" group. But what was the training?
Skin conductance was measured in both members of the couple, both of whom were asked to feel the presence of the other. Skin conductance is a measure of the ability of sweat to conduct electricity. It indicates that the autonomic nervous system has been activated. The autonomic nervous system is a part of your nervous system that maintains balance of the body and controls heart rate, respiration and many other vital functions.
This is done unconsciously. So, when skin conductance was measured, the researchers were measuring whether this important part of our bodies was activated. However, rather than being next to each other while they were sending intentions, partners were relaxed in a distant shielded room for 30 minutes. The sender of intention sent intention for 10-second periods followed by breaks.
Skin conductance was then measured during the periods when partners sent their intentions and during the breaks. The researchers believed that if there were a different skin conductance when partners sent their intentions, then this would prove that intention was actually impacting the nervous system.
In research, if there is a less than a 5% probability that something is due to chance, it is regarded as being probably true and not due to chance. Even a 10% probability that something is due to chance is a trend toward the fact that chance is probably not a factor.
In this experiment, when people used intention to reach their partners who were in a shielded room, every time intention was sent, it created changes in the skin conductance that were very significant compared to the breaks, when these changes would not be present.
The probability that these findings were due to chance was 0.09%, well below 5%. This occurred in all three groups. However, the peak changes were greatest in the trained group, intermediate in the wait group and least in the control group.
This experiment showed that intention can affect a partner's body across distance outside of consciousness and that if one is trained in compassionate intention, the effect is greatest. In fact, other studies have also shown that distant healing can heal small sized tumors.
However, the effects of distant healing have not been uniform. Studies have failed to show that distant healing can improve chronic fatigue syndrome or clinical outcome in HIV positive patients. In fact, two studies have also shown that distant healing can have adverse effects.
Science of Distance Healing
Within the scientific community, there are a group of people who believe in distant healing and a group of people who do not. Those who believe in distant healing do not believe that it is just some "spooky" phenomenon. There are four principles of physics underlying intention that have been described in the literature:
that intention is transmitted by an as yet unknown energy signal;

that intention warps space-time much like gravity, creating pathways for connection;

that people, like particles are described in quantum physics, have instantaneous correlations across distance;

that intention is much like measurement in quantum physics. It organizes random possibilities much like how wave functions can be collapsed into a single function.
So, as of now, it appears that distant healing works in some situations but not in others. But what does this mean? I believe that the healing is not always effective for several reasons:
the quality of the intention is not high enough;

different intenders have different capacities;

different illnesses may require higher levels of intention;

there may be other intentions coming from elsewhere that disrupt the intention being measured. I am less inclined to believe that "distant healing" is all nonsense, because the data we have so far illustrates that there is definitely the possibility that the effect can be felt. It is just not ubiquitous or uniform.
I would caution against believing that all people are equally able to perform distant healing, but where there is expectation and faith, the chances of success are higher. In fact, in the study that showed that distant healing had no effect on chronic fatigue, the expectation that one would get better did have an effect. I wonder if this implies that intention works best when we believe in our own capacities to get better.
Distance Emotional Healing, Distance Energy Healing How Does It Work, Distance Healing, Distance Healing Anxiety.
Those who want Free Distance Healing for any problem in life, can contact by email- sarkarhealing@gmail.com or WHATSAPP