3 Step for Giving Muslim Names Bachay ka Naam Rakhna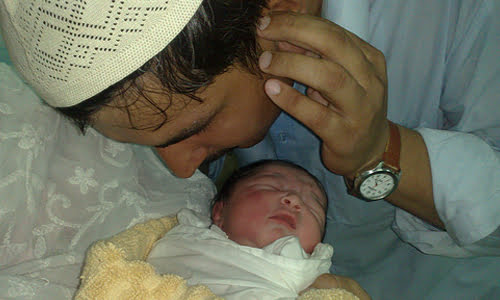 3 Step for Giving Muslim Names Bachay ka Naam Rakhna
I-Giving Muslim Names:
WITH THE DATE OF BIRTH FIRST FIND OUT THE BURJ ACCORDING TO BELOW CHART.
1- 21 MARCH–20 APRIL BURJ HAMAL(SIYARA MAREKH)
2- 21 APRIL–21 MAY BURJ SOAR(SIYARA ZOHRA)
3- 22 MAY–21 JUNE BURJ JOOZA(ATARAD)
4- 22 JUNE–23 JULY BURJ SERTAAN(QAMAR)
5- 24 JULY–23 AUGUST BURJ ASAD(SHAMS)
6- 24 AUGUST–23 SEPTEMBER BURJ SUMBLA(ATARAD)
7- 24 SEPTEMBER–23 OCTOBER BURJ MEZAAN(ZOHRA)
8- 24 OCTOBER–22 NOVEMBER BURJ AQRAB(MEREKH)
9- 23 NOVEMBER–22 DECEMBER BURJ QAOS(MUSHTARI)
10-23 DECEMBER–20 JANUARY BURJ JADDI(ZOHAL)
11-21 JANUARY–19 FEBRUARY BURJ DILLU(ZOHAL)
12-20 FEBRUARY–21 MARCH BURJ HOOT(MUSHTARI)
II-Giving Muslim Names
ONCE YOU FIND THE BURJ,USE THE MUBARAK LETTER AS PER BURJ OF THE CHILD AS PER BELOW TABLE
1-BURJ HAMAL ALIF,LAAM,AIN,YEA
2-BURJ SOAR BAY,WAO
3-BURJ JOOZA QAAF,KAAF
4-BURJ SERTAA HAY,HAEY
5-BURJ ASAD MEEN,TAEY
6-BURJ SUMBLA PAY,GHAIR
7-BURJ MEZAAN RAY,TAY,TOAY
8-BURJ AQRAB NOON,ZAY,ZAAL,ZOAD,ZOAY
9-BURJ QAOS FAY
10-BURJ JADDI JEEN,GHAAF,KHAY
11-BURJ DILLU SEEN,SHEEN,SOAD,SAY
12-BURJ HOOT CHAY,DAAL
III-Giving Muslim Names Bachay ka Naam Rakhna 
NOW FIND OUT THE TOTAL ADAD OF NAME ,ADD DATE, MONTH AND YEAR , TO GET A SINGLE DIGIT.
THEN FIND THE NAME OF THE SAME NUMBER OF THE BIRTHDATE, WHICH WILL BE THE BEST NAME FOR THE CHILD.
TO CALCULATE THE TOTAL ADAD OF NAME USE THE BELOW GIVEN CHART.
Bachay ka naam rakhna HAROOF KAY ADAD:
1) alif | yea | Qaaf | Ghain=1 | 10 | 100 | 1000
2) bay-pay | kaf- ghaf | ray-rhay=2 | 20 | 200
3) jeem-chay | laam | sheen=3 | 30 | 300
4) dal-daal | meem | tay-taey =4 | 40 | 400
5) hay | noon | say =5 | 50 | 500
6) wow | seen | khay=6 | 60 | 600
7) zay-xay | Ain | zaal=7 | 70 | 700
8) hay | fay | zoad=8 | 80 | 800
9) tuy | Suad | zoay=9 | 90 | 900
Read ISLAMIC NAME Etiquette Of Naming New Born Babies
Those who want Taweez, Naqash for any problem in life, please send contact by email- sarkarhealing@gmail.com or WHATSAPP