Description
8 Surah Fatiha Benefits Coded Dua Taweez
Surat ul Fatiha is recited over many times a day, but do we know the Hidden secrets, Virtues of this Surah. There are 7 verses in this Surat (chapter) and it is said that this Sura is both 'makki' and 'madani' ie. it was revealed in both Makkah and Madinah.
The Holy Quran (Koran) has been used as Powerful Healing, Anyone can Read Quran online, There are huge Quran quotes, The Quran has been translated into different languages' Most read are Quran in english, Quran deutsch, Quran Bangla, Quran French.
The Quran Dua are very good for spiritual Healing ,Different Quran reciter are available online al Quran.
What are the main teachings of Surah Fatiha?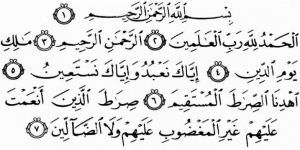 Surat ul Al-Fatiha is the only surat in Quran, which have 20 other names. The popular names of this Surah are the following:
Al-Fatihah (The Opening)
Umm al-Quran (Mother of the Quran)
Umm al-Kitab (Mother of the Book)
Sab'ul-Mathani (The Seven Oft Repeated Verses)
Al-Hamd (Praises to Allah)
As-Salah (The Prayer) –It is named the Prayer because its recitation is a condition for the validity of the prayer.
Ash-Shifa -It is the cure to every poison.
Ar-Ruqyah-It is also named Ar-Ruqya, the Spiritual Cure.
Asas al-Quran –the Foundation of the Quran.
What is Surah Fatiha good for?
Healing for Mind and Spirit Surat ul Fatiha for Cure of Entire Body & Soul
Surah Fatiha Benefits Fazail Wazifa Barkat are unlimited.
Fear of Enemies: To remain safe from the fear of enemies, one must recite this chapter. The readers of this sura come under the protection of Allah, the greatest protector in this world. Recite this chapter regularly and get rid of all kinds of fears.
Spirit of Faith: This greatest Surat of Quran is a source of enlightenment for its readers. Reciting this chapter , one gets a way to get the favor of Allah. The Surah is really effective to light up the spirit of faith in the heart of a Muslim. Start your deeds with the recitation of this chapter and get help from Allah.
Our Beloved Prophet ﷺ said, 'In the Fatiha of the Qur'an, there is a cure for all maladies(illnesses)'
[Darimi 3236, also narrated by Ad-Darmi in his Al-Masnad and Al-Bayhaqi in Shu'bul Imaan, Tafseer Mazhari 1:30]
Sura Al-Fatihah is equivalent to two thirds of the Qur'an
[Al-Bayhaqi and Al-Haakim, Tafseer Mazhari 1:31]
What are the Surah Fatiha benefits ?
There are countless benefits of Surat Fatiha, It is know as As Shifa (cure) for Diseases, Ar-Ruqya, the Spiritual Cure, Umm al-Quran (Mother of the Quran).
Recite Surah Fatiha 41 times with complete Bismillah every time between farz and sunnah of Fajar salat and blow on the patient with any serious disease, and also blow on water and make him/her drink it, Insha'ALLAH, Patient will get Shifa.
Can Surah Fatiha Recitation help in Business Development ?
Islam recommends to do Business, it can be trading (buying u0026amp; Selling), manufacturing. Recite 500 times Surah Fatiha and blow on water, later sprinkle this blessed water in your Shop, Office, Factory Insha'ALLAH you will be blessed with baraqath.
This Coded Dua Taweez is 100% authentically-made, in line with the ancient Sufi and Arabic Islamic Tradition. This Taweez is completely HAND-CRAFTED, in the traditional manner, by a true practitioner of the Arabic Sufi Tradition.
With Every Talisman you will extra 2 Gifts,
A Powerful Attunement of Energy Healing.
30 minutes Distance Healing for 11 Weeks.
Read Surah al-Fatihah with English & Urdu translation or listen to audio with Urdu translation. It is the 1st Surah in the Quran with 7 verses. You can read full Surah Fatiha with English & Urdu Translation online. The surah's position in the Quran in Juz 1 and it is called Makki Surah.
Surah Fatiha ke fayde
You might be interested – Surah Kausar Taweez